Amazing pictures of Shot Down Luftwaffe Planes during the Battle of Britain
As we get closer to the end of the Second World War, the 75th Anniversary of the Battle of Britain also draws near. In this article we take a look at various Luftwaffe planes that were shot down and crash landed on UK soil.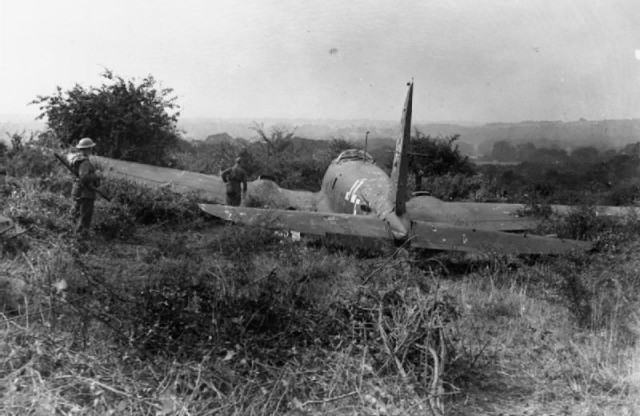 Troops guard the wreck of Heinkel He 111P (W.Nr 1582: G1+FR) of 7./KG 55, which was shot down during an attack on Great Western Aerodrome (now Heathrow) and crash-landed at High Salvington near Worthing, 16 August 1940. [
Via
]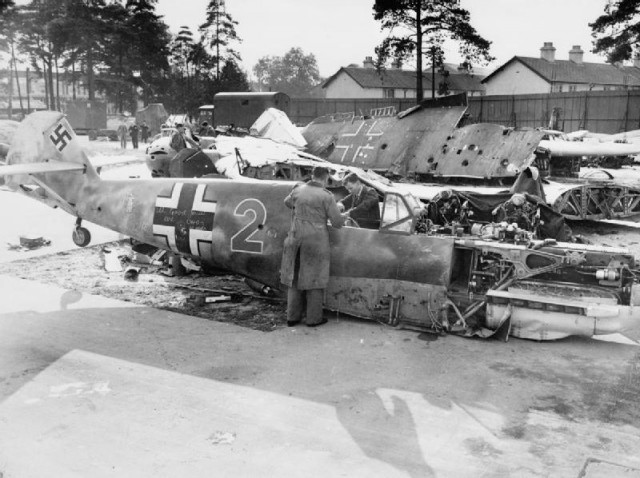 Civilian staff investigate the fuselage of a Messerschmitt Bf 109E4, 'Red 2′, of 3./LG 2, in the grounds of a technical college, 1940. Note the 'Mickey Mouse' staffel emblem on the rear fuselage. [
Via
]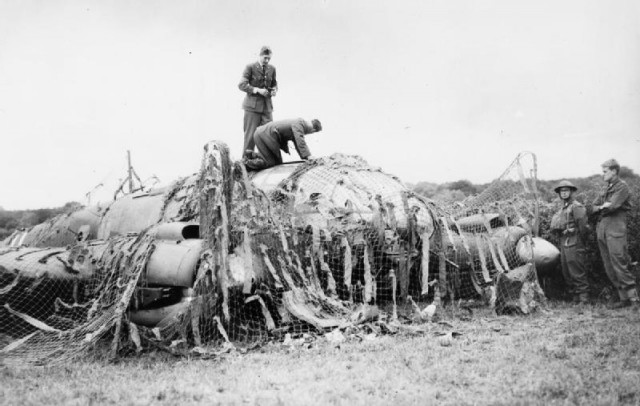 RAF personnel inspecting Heinkel He 111P (coded G1+FA) of Stab/KG 55 which was brought down at Hipley in Hampshire, 12 July 1940. It has been camouflaged to prevent the Luftwaffe attempting to destroy the remains. The bomber was shot down by 'B' Flight of No. 43 Squadron over Southampton Water. [
Via
]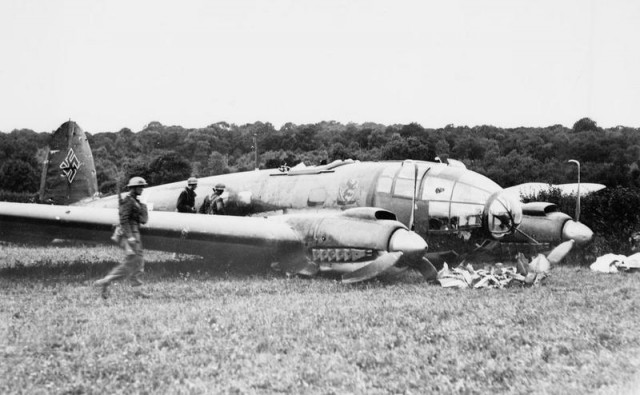 A Heinkel He 111 P of Stab/KG 55 which crash-landed at Hipley in Hampshire on 12 July 1940. It was shot down by Hurricanes of 'B' Flight, No. 43 Squadron over Southampton Water. [
Via
]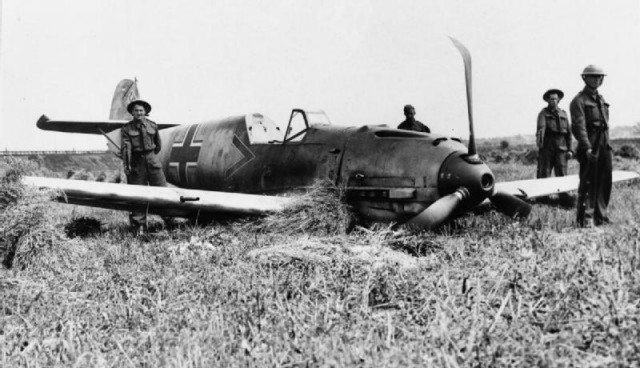 Messerschmitt Bf 109E-1 of Oberleutnant Paul Temme, Gruppe Adjutant of I/ JG 2 'Richtofen', which crashed near Shoreham aerodrome in Sussex on 13 August 1940. [
Via
]
[iframe style="border: 0px currentColor; vertical-align: bottom;" id="google_ads_iframe_/6766078/WHOL_300x250_inline_0" height="280" marginHeight="0" src="javascript:"[/iframe]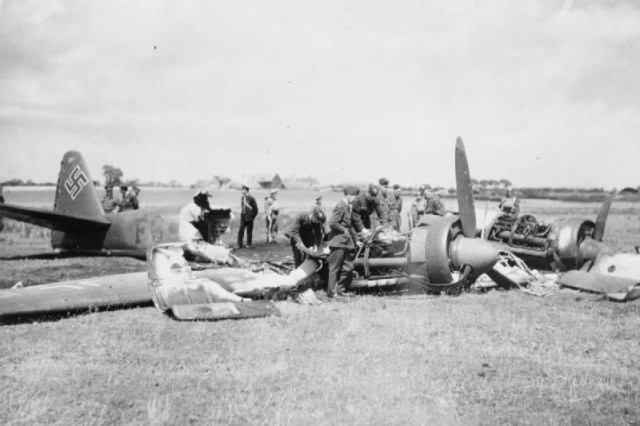 RAF personnel inspecting the burnt-out wreckage of a Junkers Ju 88 reconnaissance aircraft of 4.(F)/122 on Cockett Wick Farm, St Osyth near Clacton-on-Sea in Essex. The aircraft was shot down on 20 July 1940 by No. 56 Squadron Hurricanes. [
Via
]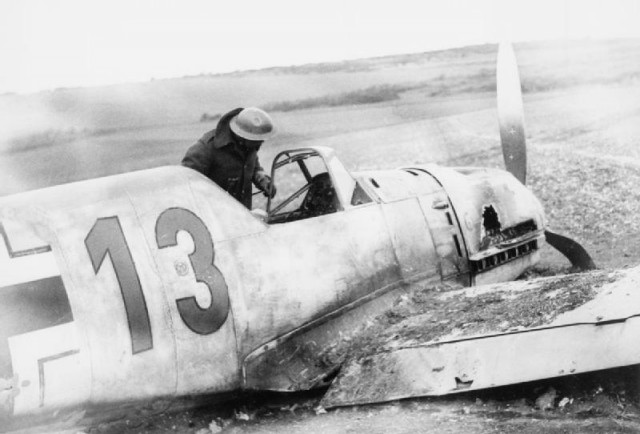 A soldier peers into the cockpit of a downed Messerschmitt Bf 109E. This is probably Bf 109E-1 (W.Nr. 3576) 'Red 13′ of 7./JG 54, flown by Uffz. Zimmermann, which crashed near Lydd in Kent on 27 October 1940. [
Via
]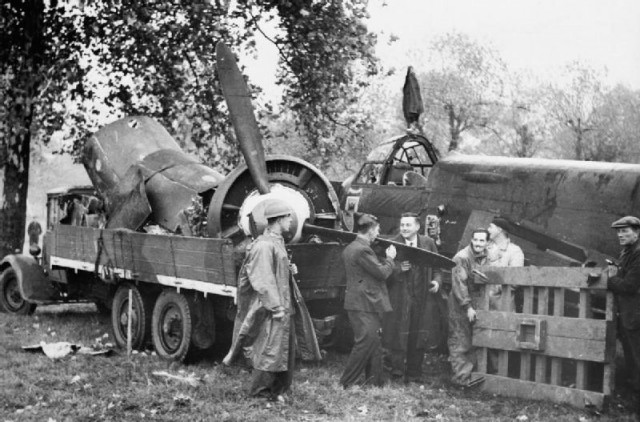 The remains of Junkers Ju 88A-1 (W.Nr. 2142: 3Z+DK) of 2./KG 77 on public display at Primrose Hill in London, 10 October 1940. The bomber had been hit by AA fire and crash-landed on Gatwick race course on 30 September. [
Via
]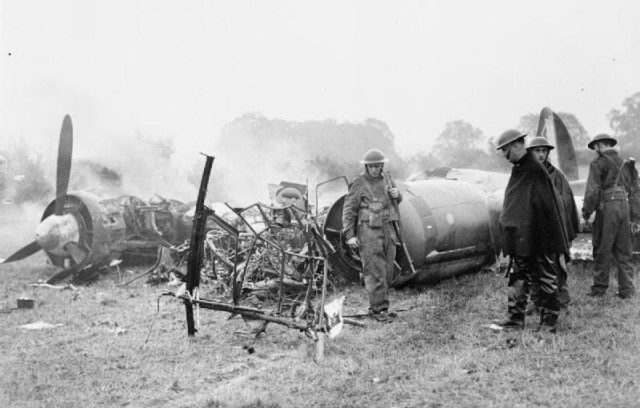 Soldiers guard the smouldering remains of Junkers Ju 88 (W.Nr. 4136: 3Z+BB) of I/KG 77 which crashed at Hertingfordbury, Hertfordshire on 3 October 1940. [
Via
]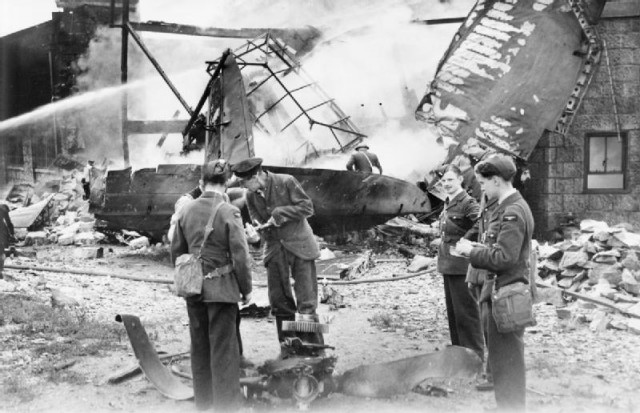 Civilians and RAF airmen inspect the burning remains of a Heinkel He 111 which was shot down by RAF fighters over the north east coast of Scotland and crashed on a house, July 1940. [
Via
]
FacebookCorreoMás...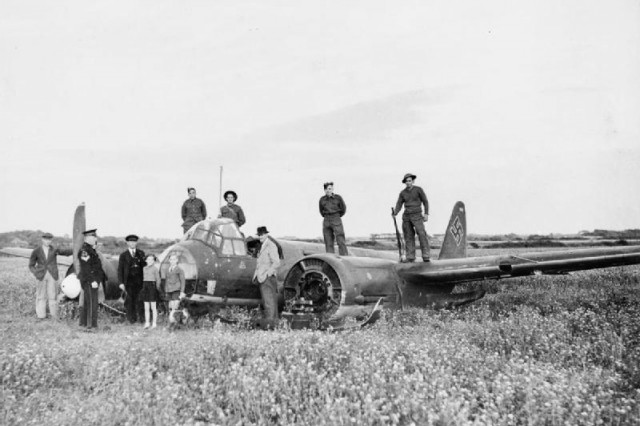 Troops and civilians pose with Junkers Ju 88A-1 (B3+BM) of 4./KG 54, which belly-landed on Marsh Farm, Earnley, Sussex, on the evening of 21 August 1940. It had been intercepted by No. 17 Squadron Hurricanes during an attack on RAF Brize Norton. [
Via
]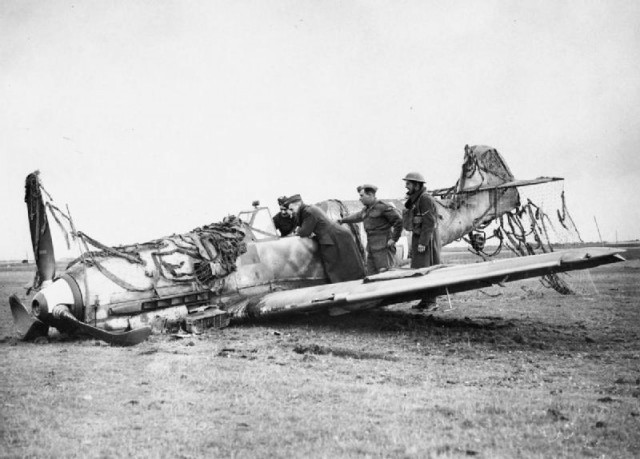 RAF personnel and soldiers inspect Messerschmitt Bf 109E-4 (W.Nr. 1988) 'Black 7′ of 5./JG54, which belly-landed at Broom Hill, near Lydd, Kent at 9.30am on 25 October 1940. Oberleutnant Schypek was captured. [
Via
]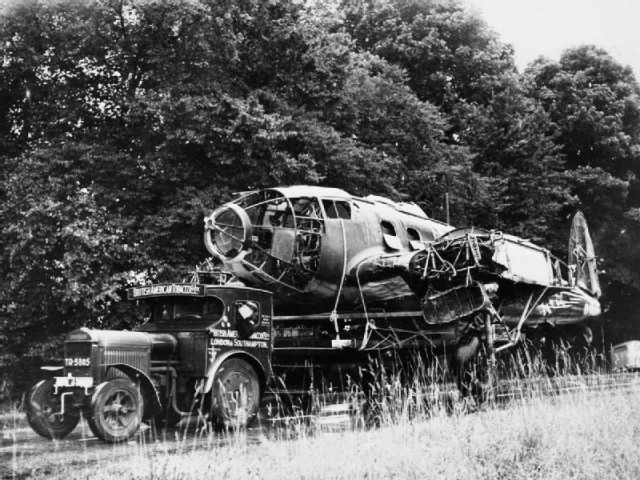 The fuselage of a Heinkel He 111 bomber, being transported by road to a scrap yard, October 1940. [
Via
]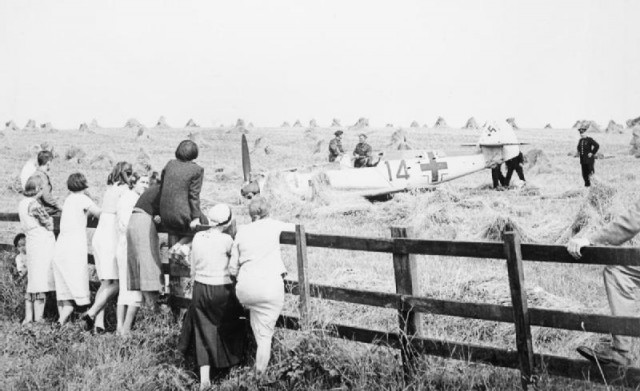 Locals watch as troops and police inspect Messerschmitt Bf 109E-1 (W.Nr. 3367) "Red 14″ of 2./JG52, which crash-landed in a wheatfield at Mays Farm, Selmeston, near Lewes in Sussex, 12 August 1940. Its pilot, Unteroffizier Leo Zaunbrecher, was captured. [
Via
]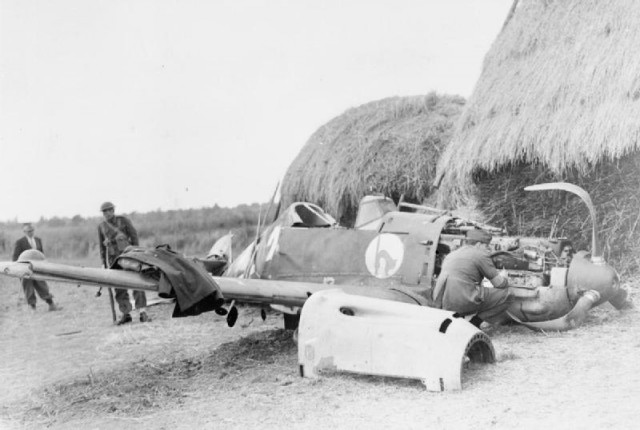 Messerschmitt Bf 109E-1 (W.Nr. 3465) 'White 2′ of 4./JG 52, flown by Feldwebel Paul Bosche, which force-landed on Little Grange Farm, Woodham Mortimer, Essex on 8 October 1940. [
Via
]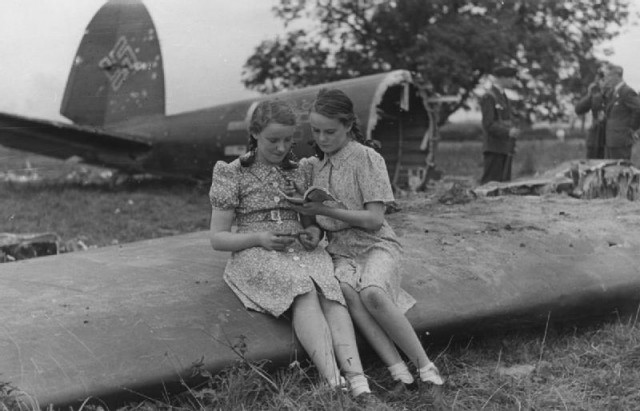 Schoolgirls sitting on part of a Nazi bomber which crashed near their farmhouse. [
Via
]
[iframe style="border: 0px currentColor; vertical-align: bottom;" id="google_ads_iframe_/6766078/WHOL_300x250_inline_0" height="280" marginHeight="0" src="javascript:"[/iframe]
Soldiers collecting for the Spitfire Fund use the fuselage of a Heinkel He 111 as a focus of interest for locals in a street 'somewhere in south east England', 10 October 1940. [
Via
]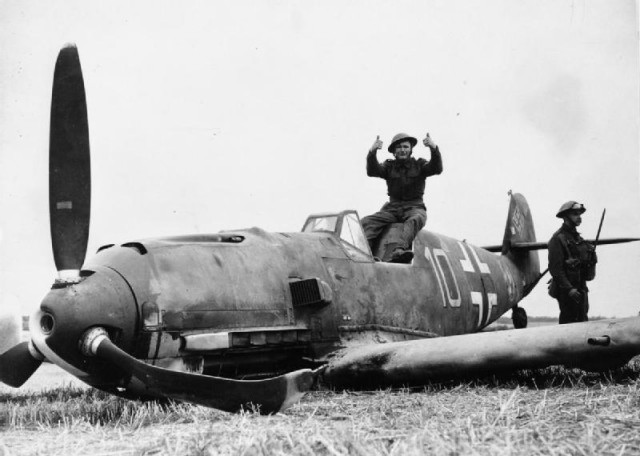 Soldiers pose with Messerschmitt Bf 109E-4 (W.Nr. 5587) 'Yellow 10′ of 6./JG 51 'Molders', which crash-landed at East Langdon in Kent, 24 August 1940. The pilot, Oberfeldwebel Beeck, was captured unhurt. [
Via
]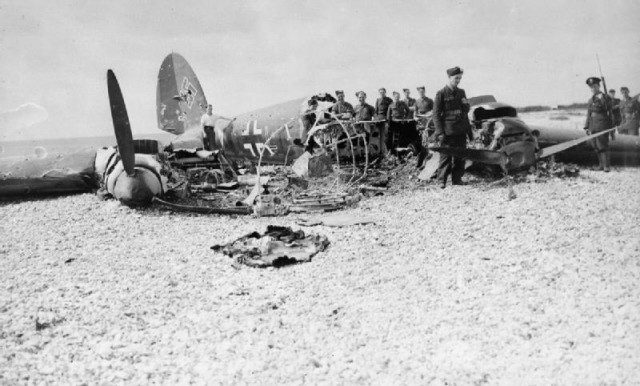 RAF personnel examine the wreck of Heinkel He 111H (G1+LK) of 2./KG 55 on East Beach, Selsey in Sussex, shot down by P/O Wakeham and P/O Lord Shuttleworth of No. 145 Squadron, 11 July 1940. [
Via
]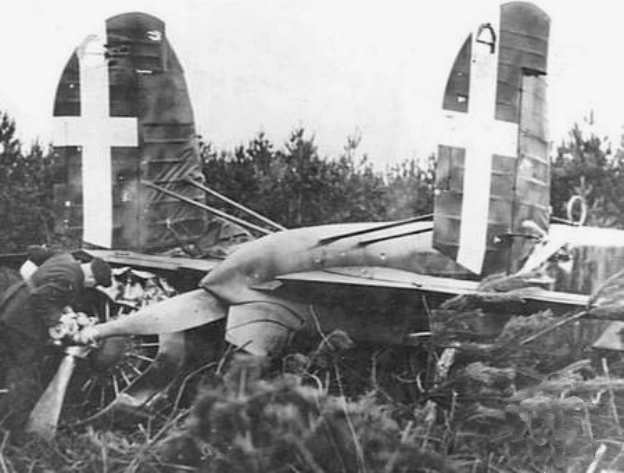 A crashed Italian Fiat BR.20M bomber in Britian. Italy formed the "Corpo Aereo Italiano" with 13° and 43° Stormi (80 BR.20Ms) in September 1940. They flew attacks on twelve days between 24 October and 10 January 1941, losing three aircraft to enemy fire, and 17 for other reasons. [
Via
]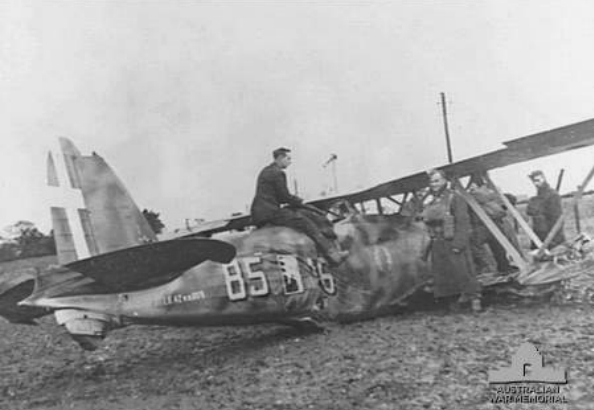 An Italian Fiat C.R. 42
Falco
fighter (85-16, s/n MM.6976, 18° Gruppo/85a Squadriglia/Stormo 56°) which had crashed at Lowestoft, Suffolk (UK) on 1430 hrs, 11 November 1940. The pilot, Sergente Antonio Lazzari, evaded three Hawker Hurricanes until the variable pitch gear of the propeller jammed, leaving one of the three blades at a different pitch to the rest. Lazzari decided to land. Upon landing he ran over a railway line which caused the aircraft to crash into a field. Lazzari was was unhurt. [
Via
]
Wrecked German aircraft (Me 109E, He 111 and Ju 88A) in Britian, 1940. [
Via
]